Guardair Corporation is a leading manufacturer of best-in-class pneumatic tools and gasket cutters. Headquartered in Chicopee, Massachusetts, the company features three distinct brands: Guardair, AirSpade, and Allpax.

Guardair safety air guns feature exceptional performance including protection from chip fly-back, noise suppression, and syphon capabilities. All meet OSHA Standards for cleaning with compressed air.
Guardair pneumatic vacuums offer significant advantages in performance, dependability, safety, and life-cycle cost over conventional electric-powered vacuums. Ideal for the toughest industrial environments.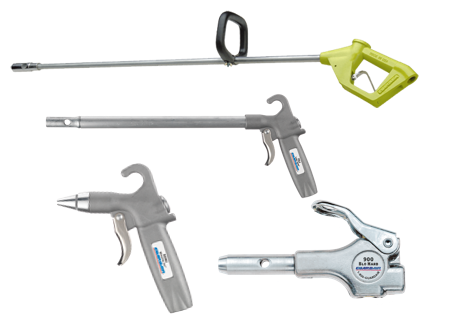 AirSpade is the premier manufacturer of air-powered, soil excavation tools for arboreal, landscaping, and utility applications around the world.